Thank you for contacting Delta Roofing , a representative will contact you shortly.

Since its introduction in 1980, Firestone's RubberGard EPDM system has dominated the single-ply roofing market through its proven performance, durability and flexibility over a wide range of building types.
The RubberGard EPDM system has delivered more than three decades of commercial roofing success by building upon a heritage of innovation in rubber polymer technology. The versatile membrane offers a variety of installation options including fully adhered, ballasted or mechanically attached that deliver superior long-term weather ability and exhibit exceptional wind-uplift resistance.
RubberGard EPDM Pre-Taped (PT) Membrane is easier and faster to install due to the factory installed seam tape.RubberGard EPDM PT (60-mil) systems are eligible for a Red Shield Warranty up to 20 years. RubberGard EPDM Platinum (90-mil) PT membranes, just like all Platinum EPDM membranes, qualify for a 30-year warranty.
Contact Us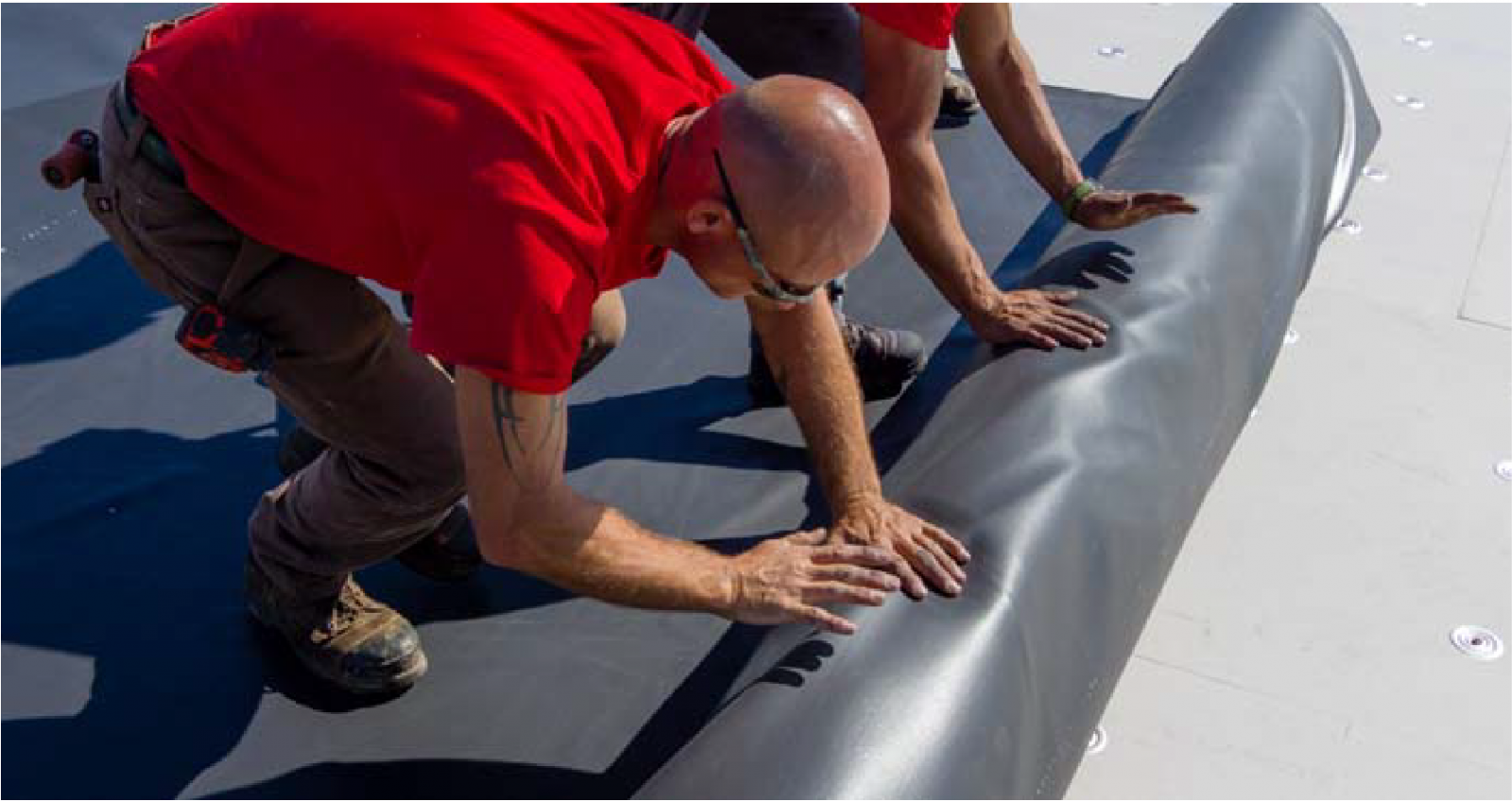 FEATURES AND BENEFITS
---
Warranty

Superior performance and longevity

Available in 60- and 90-mil with up to 30 year warranty

Resistance to UV radiation, ozone weathering

Excellent low temperature properties and longer service life.

RubberGard EPDM membrane can last up to 50 years and the cost to remediate and extend its life can be as little as 5% of the cost of a new roof.
RUBBERGARD EPDM ADVANTAGE
---
Since 1980 Firestone's high-quality synthetic rubber compound has been the foundation for RubberGard, the industry's premium-grade EPDM roofing membrane. With durability, flexibility and UV resistance built in, RubberGard EPDM is a versatile roofing solution you can count on. From office buildings and distribution warehouses to hospitals and schools, RubberGard EPDM delivers outstanding, long-lasting performance no matter the climate.
Fully Adhered
Available in black or white

Popular choice for new construction and re-roofing

Ideal where ease of inspection and maintenance is important

Highest wind-uplift approvals

Adaptable to a variety of substrates and roof configurations

30-year warranties
Ballasted EPDM

Features large roofing panels (up to 50 x 200) covered with pavers or smooth, washed stone

Fast coverage and economical installation

deal for stores, offices and warehouses

Aesthetically pleasing appearance
Mechanically Attached
Accommodates a wide variety of roof configurations

Popular choice for re-roofing

Can be engineered to meet a wide variety of wind-uplift requirements

30-year warranties