Thank you for contacting Delta Roofing , a representative will contact you shortly.

Firestone UltraPly Platinum TPO system is a thermoplastic roofing system backed by a 30-year warranty. Comprised of a durable, 80-mil-thick scrim-reinforced membrane, the UltraPly Platinum TPO system can be fully adhered or mechanically attached to Firestone insulation and fastened to a wide range of deck substrates.
Contact Us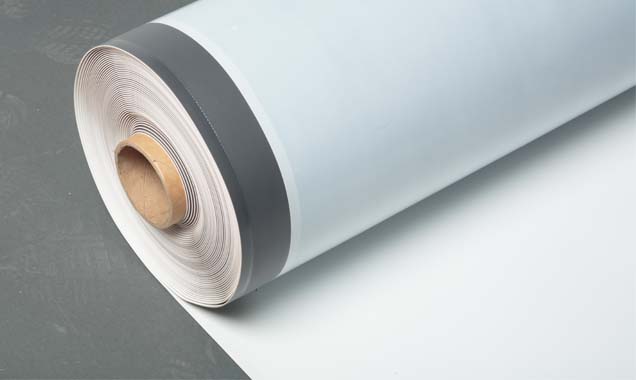 TPO PLATINUM ADVANTAGE
---
Scrim-reinforced membrane offers enhanced puncture, tear and abrasion resistance

Reflective surface meets ENERGY STAR standards for energy savings in warm climates

Long-term roofing value for building owners

30 year warranty systems offered
Features and Benefits
---
Ease Of Application
Firestone UltraPly TPO is available in widths up to 3.05 m, providing fast, economical coverage. It is a lightweight membrane that offers a variety of installation options for low slope roofing applications in both refurbishment and new construction projects.
Hot Air Welded Seams
Firestone UltraPly TPO hot-air welded seams result in fast, economical installation, consistent seam quality and high strength. Heat welded seams form a homogeneous bond by fusing the top and bottom sheets together. UltraPly TPOs seaming process enables year-round installation in a variety of weather conditions.
Superior Weatherability
The Firestone UltraPly TPO membrane contains no plasticizers and no halogen flame retardants, resulting in outstanding resistance to UV radiation and ozone. The membrane also exhibits strong resistance to algae and fungi growth, as well as common rooftop chemicals
Outstanding Reflectivity
Firestone UltraPly TPOs light colored surface reflects sunlight before it can be absorbed and converted into heat energy, eventually improving the energy efficiency of buildings in hot climates
Superior Weatherability
The standard colors for Firestone UltraPly TPO membrane are white and grey. The light colors help shield your building from the sun's heat and protects from fading.